Beautiful weddings on a budget
Yes your wedding is among the most important days of your life but a perfect day doesn't have to break the bank! There are plenty of ways to celebrate your love and ensure your guests have an awesome day whilst keeping an eye on those pennies. I have compiled a few tips and tricks from various wedding suppliers to help you plan your beautiful wedding on a budget.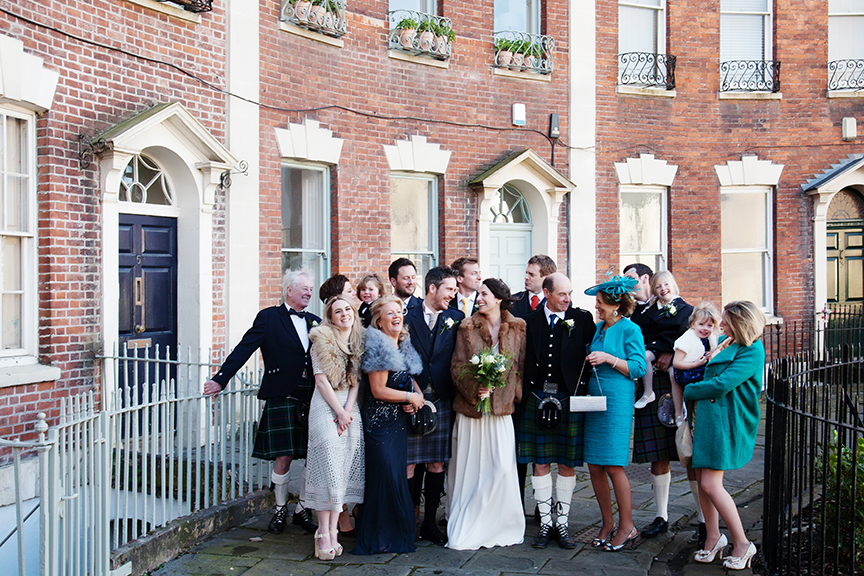 1: Plump for a weekday or off-season
The most expensive part of your wedding will no doubt be that perfect venue. The wedding venue you choose is of course hugely important, a good venue will not only be beautiful but the team will be adept at looking after you and your guests throughout a long day. Many of my favourite wedding venues offer reduced rates for weddings booked on a weekday or during the October to March 'off season'.
You may think that losing out on that dreamy long summer Saturday isn't worth the discount you would receive but I've photographed some gorgeous winter weddings. I love the look of a fur stole over a lacy wedding gown, and the coziness of a winter venue. A roaring open fire, lamps and fairy lights can do wonders for your wedding photographs. Of course you are more likely to have to cope with wet or cold weather, but then EVERY English summer wedding has at least a 50% chance of being wet so what difference does that really make?!
If you get married on a Friday most of your guests will happily take a day off for you, just be sure to give them plenty of notice! The 2 days of recovery time afterwards means everyone can really let their hair down and party.
It's not just the wedding venues that offer weekday and off-season discounts. I offer a 10% discount on my wedding photography bookings for weekday & off season, and a stonking 25% off my Monday and Thursday bookings! The same can be said of florists, wedding bands – and almost any wedding supplier you can think of!
2: Choose a shorter day
It's tricky and expensive to feed and entertain 80 people for 12 hours! If you're ceremony is at 12pm and your party finishes at Midnight that's 2 meals, a full days wedding photography, activities and drinks to shell out for.
If you are having a summer wedding and the days are long why not consider having a later ceremony at 3pm? It will mean a nice relaxed start to the day for you and any guests travelling from further afield, potentially only one meal and a lot less entertainment to provide.
Many suppliers will offer a 'half day rate' too. I offer my wedding photography in full or half day packages – 8 or 4 hours coverage. If you go for the 4 hour package it will mean you still get beautiful professional photography but at a bargain price!
3: 'Repurpose' your flowers and decorations
Fresh flowers are a must, they are SO gorgeous but having done a bit of research it looks like there are various 'cheats' you can use so as to make your budget stretch. 'Re-purposing' your flowers means using them in different situations throughout your day. Could you put your bridesmaids bouquets into vases on your evening buffet table? Could you reuse your arbor flowers as a centerpiece? Rather then buying 2 lots of flowers you could move your ceremony flowers through to your reception and really get your monies worth. Choose seasonal or wild flowers over pricier Roses and Peonies and save money.
4: Don't sweat the small stuff!
Somehow becoming a bride to be also makes you into a Pinterest addict. Suddenly you're trawling the web for wedding decoration ideas, falling in love with delicate expensive wedding favours and beautiful decorations that can cause your budget to skyrocket. A quote I found online from Kimberly Morrill, owner of 'Your Perfect Bridesmaid' seemed relevant
"Couples tend to waste a lot of money (and time and stress) on tiny details that no one else notices, details like custom cocktail napkins, signs for everything, favors no one wants, additional pieces of stationary, etc. Guests notice the food, the bar, the energy, the love between the couple. They truly don't notice, and don't care about, the Pinterest-perfect touches."
As a wedding photographer I LOVE those little details, but still sometimes cringe at the expense and waste. I found lots of sites online that offer ideas for beautiful, cheap, eco friendly ideas, this article was a is a great place to start:
http://sewobsessed.offsetwarehouse.com/2015/05/08/eco-friendly-wedding-ideas/
5: Sometimes simple is great!
Some of the best weddings I've photographed (and attended as a guest) have been short and sweet. My best friend plumped for a registry office ceremony followed by a buffet at a lovely local pub for 40 of our close friends and it was fantastic! A couple that hired me on Christmas Eve of 2015 kept the ceremony small – just them and their immediate family – before going off on a romantic spa break in celebration. They chose to hire me for 2 hours on my 'short and sweet' bespoke package and as a result have a beautiful set of wedding pictures for a bargain rate!
In summation there are lots of ways to make your wedding special that don't have to cost mega bucks. Do some research and flex your creativity. At the end of the day the most important thing is you and your partner celebrating your love in front of all your nearest and dearest. Ditch those vintage watering cans and allocate more to your champagne budget – you won't regret it ;)