Getting yo glam on
'Pre wedding ponderings' #2
A low down on the 'getting ready' bit :)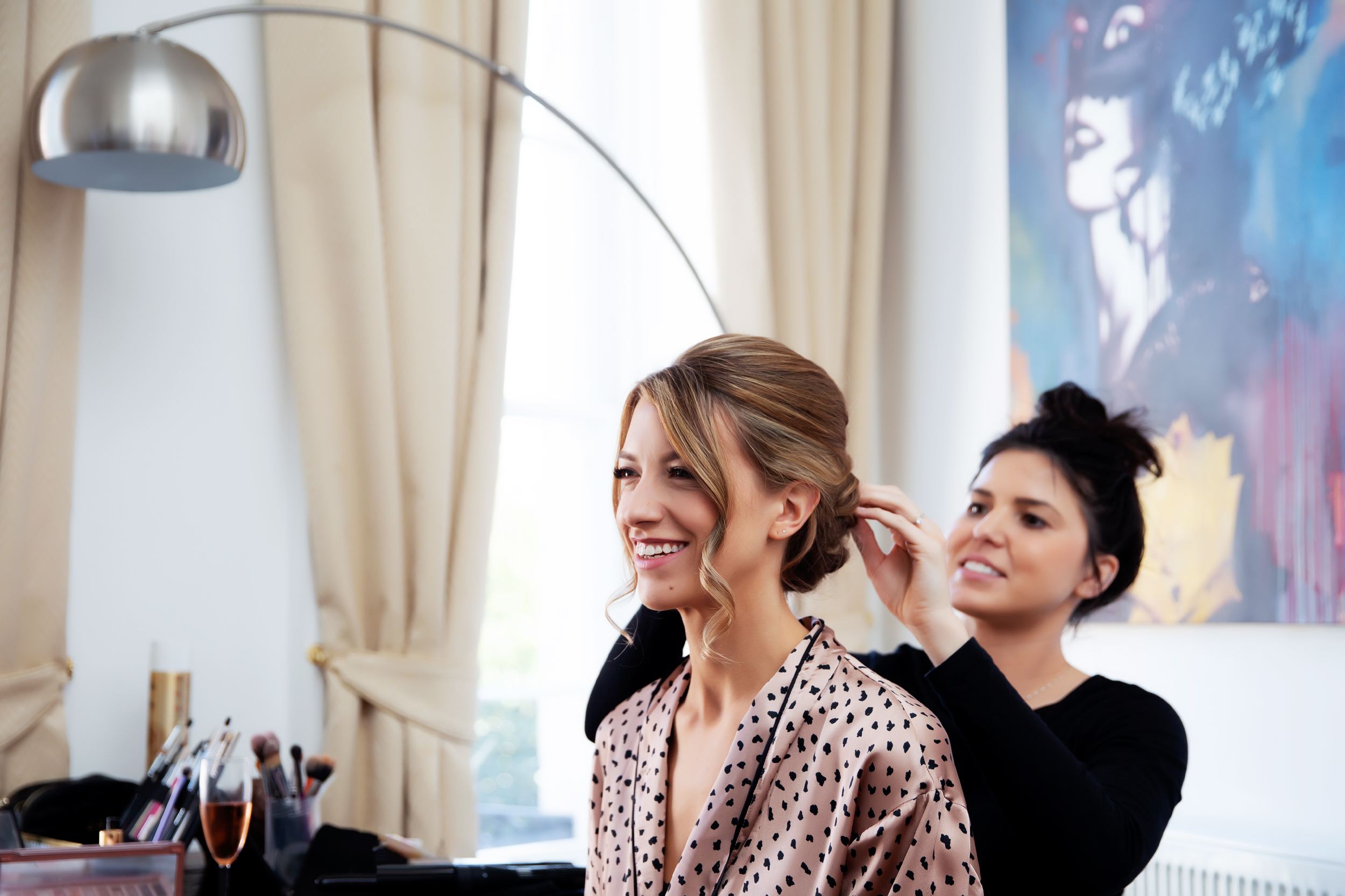 Traditionally speaking you and your Bo won't see each other pre ceremony and will be getting ready in 2 different locations. There is an old superstition that seeing each other on the wedding morning is 'bad luck' but does anyone know why?? Here's a Wikipedia quote for anyone that's interested:
"..this superstition emerged from a time when arranged marriages were commonplace, and was practiced to ensure the groom would go through with the marriage regardless of the bride-to-be's identity or appearance."
Blimey! You learn something new every day huh?
You can take or leave any of these old wedding traditions, but I'd say 80% of my couples have stuck to this one – it IS pretty romantic to wait until that walking down the aisle moment (as long as you can stomach those butterflies!!)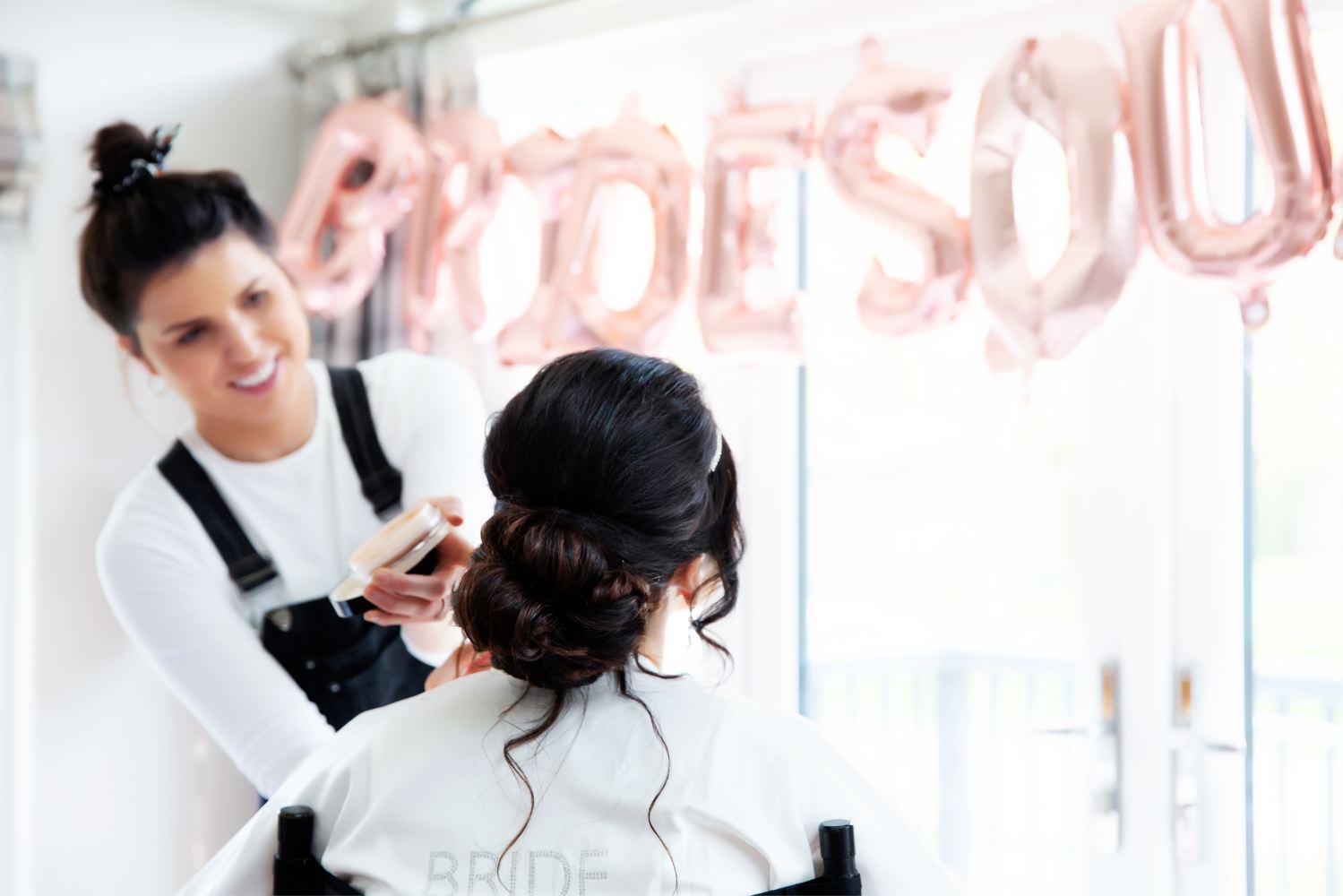 Ladies you may have make up/hair folk involved, or maybe you're going DIY? Either way I'd allow for at least a couple of hours of crumpet eating, hair faffery and general preening. Timings vary from wedding to wedding – if you have 5 bridesmaids and 2 VIP mums to get professionally quaffed you better get prepared for an early start! But if you're keeping it DIY or just having yourself beautified professionally, you can snaffle up that wedding morning lie in <3
Gents! Well let's face it, it's jump in the shower; maybe have a shave, put your clothes on – done! Haha! And usually lots of time left for a cheeky swig from that hip flask and a bit of Buttonhole based tomfoolery.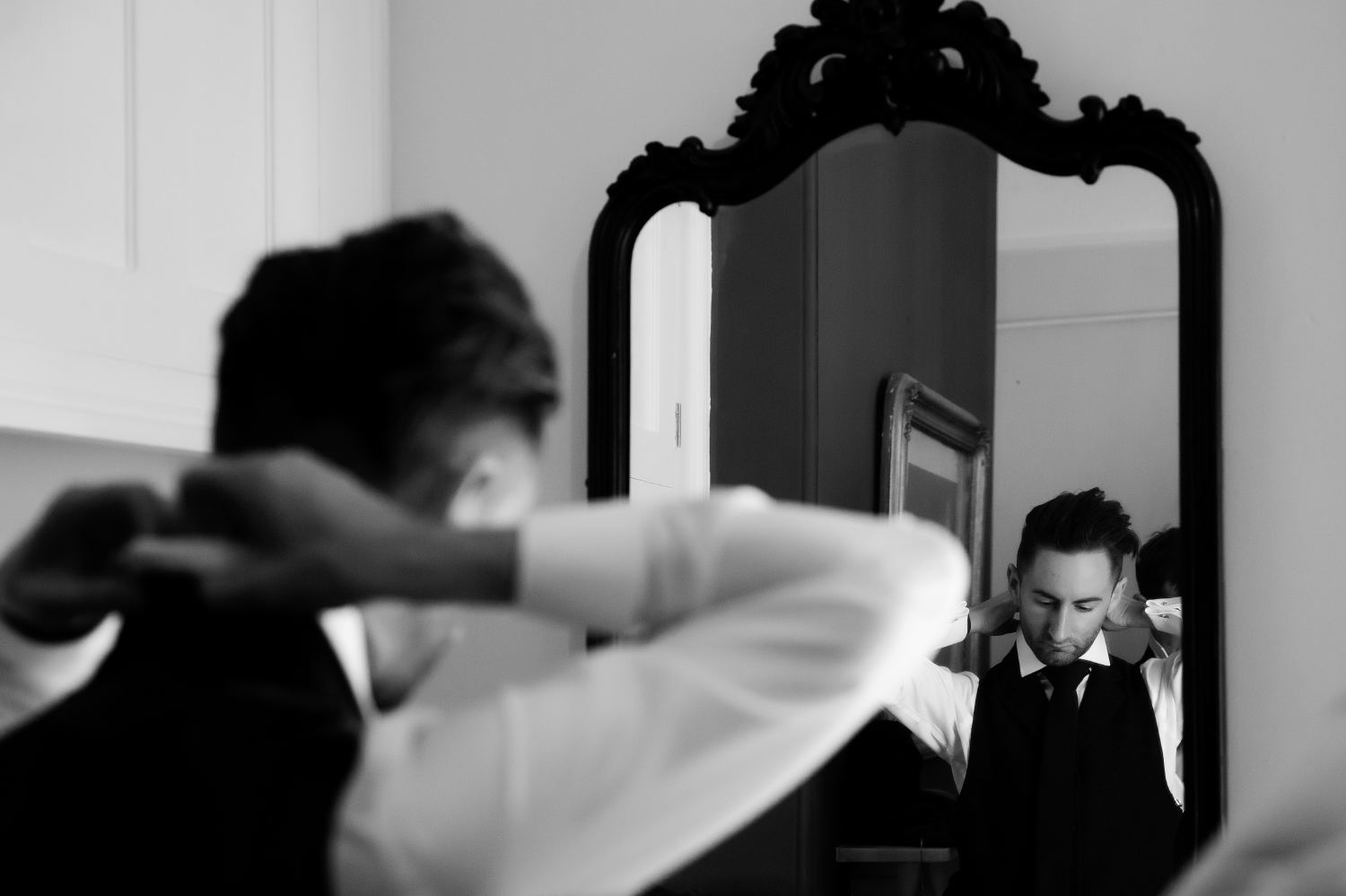 It's lush if you can swing a venue that has it's own accommodation! This is great for so many reasons! Here are a few:
No travelling! Timing and traffic stresses are completely eliminated! You don't have to worry about being late for your 'I do's' due to being stuck behind a tractor (believe me it happens!)

None of your closest friends and family have to worry about taxis! They can just fall into bed post-party and wake up for a lazy Sunday breakfast with you.

I (and your florist) will love you. Plus it might be cheaper!
As a photographer it's a dream when my couples get ready in one place. It means I can easily skip between the two of you and photograph a bit of both of your mornings without taking time away to travel/park etc. If venue circumstances don't allow this (or if you just want full coverage of both of your mornings) you could always consider having a second photographer – that way we can be in two places at once! I work with a wonderful second photographer called Olga who is a big ol' bag of talent with a wicked sense of humour, plus she's a bargain.
Of course some folk just aren't that bothered about capturing the 'getting ready' bit – I've had a sprinkling of brides/grooms who have preferred their wedding mornings chill, quiet and camera free! All feelings on this super fine!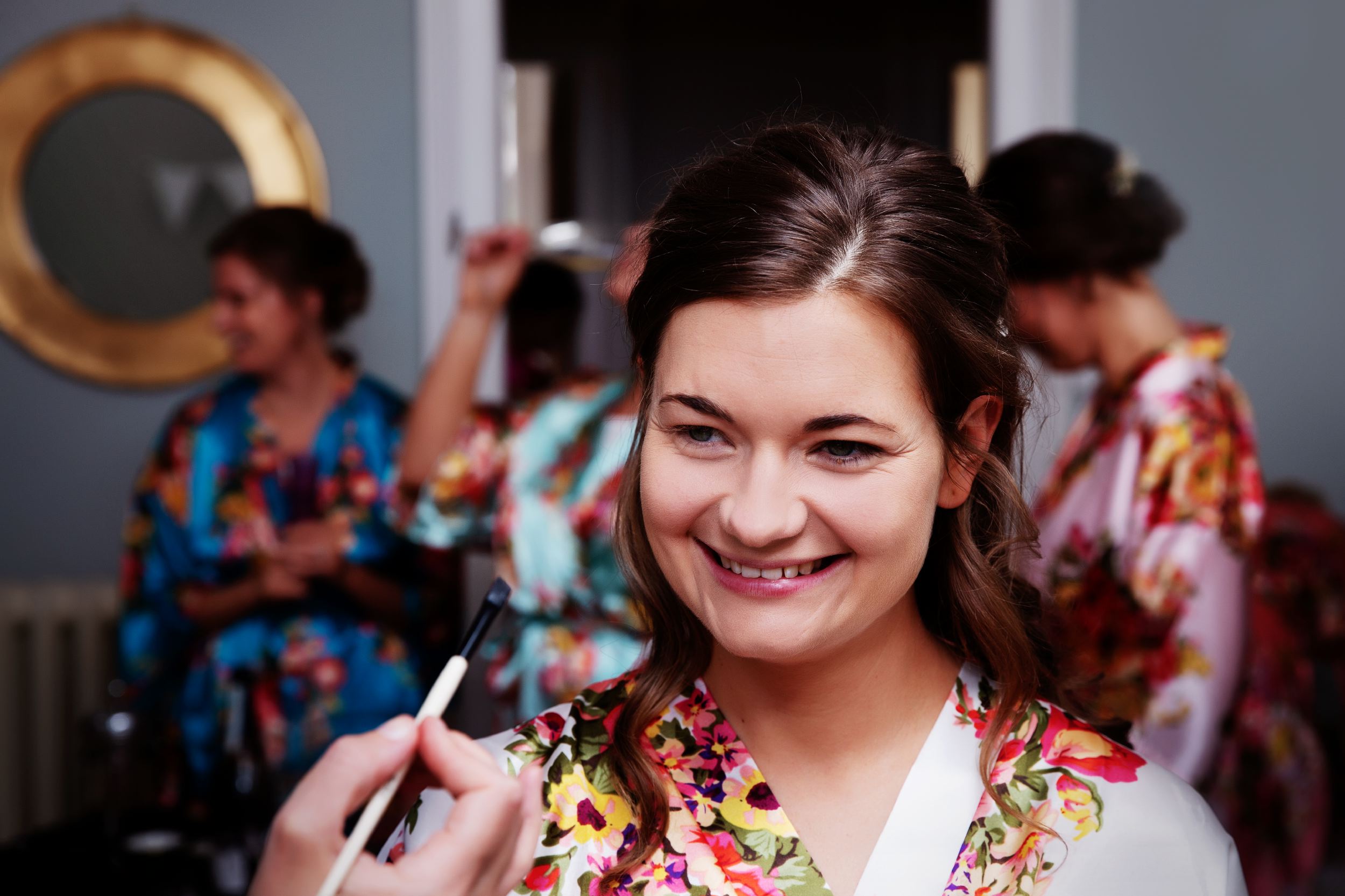 From my own perspective – as much as not having a super early start/scooting all over the shop in my little Peugeot does make my day easier – I LOVE capturing the getting ready bit. Its super atmospheric, and it gives me a chance to photograph all those lovely little details when they are still pristine. The flowers at their freshest, hair and make up before the weather (and the fun times!) get to them. Plus I usually arrive early (I'm early for everything – I'm a geek) so it gives me a chance for a nice ice-breaking cuppa with you before I get my camera out.
I'd say that most of my couples opt for somewhere in between the 'all singing all dancing' two photographers – full coverage – option and having no coverage at all.
Generally – when we're talking about heteronormative couples at least – I'm hired on my own, and pre-ceremony I'll spend a couple of hours with the bride, 30 minutes or so with the groom. When the 'getting ready' locations are separate I'll often just photograph the bridal prep and arrange to meet the groomsmen early at the ceremony venue for some pictures. That way both parties still get some of the morning atmos and pristine details but in the most relaxing way (and they don't have to shell out for a second photographer!)
This is a part of the day where there aren't really any hard and fast rules so I say do with it whatever feels right! Get ready together, get ready at completely separate venues, get ready with 2 photographers, get ready with no photographer – haha! Anything goes. But I'd definitely be going for the route of least stress, which for me is zero tractors and maximum prosecco drinking/posh breakfast eating time ;)