Betty Noir Studio
https://www.bettynoirstudio.com/bridalhairandmakeup
Hannah of Betty's Beauty Parlour has been specialising in vintage makeup and hair styling since 2013. With her enthusiasm and extensive understanding of styling from 1920's through to 1970's, as well as more modern takes on vintage aesthetics, Hannah is the perfect match for any vintage bride.
As a client of mine you can enjoy 15% off! Just mention my name when you enquire.
I love these sessions!
Having photographed kids for well over a decade I'm pretty adept at drawing out their characters for the camera. I hope to provide images infused with your individual personalities, full of fun and a real representation of this stage of your lives. Treat your future self to some lovely memories to look back on.
Of course 'families' come in all different shapes and sizes – perhaps your family is just you & your Bo, or maybe just you and your furry babies be they dogs, cats or guinea pigs! Anything goes with these shoots.
£300 gets you your session, all post production work and the upload of your images to a private gallery online. You can then download the high resolution files and share/print them to your hearts delight.
Family and couple shoots happen on weekdays, on location in pretty spots in the Bristol area. Weekends are also possible though availability is limited and shoot dates only available to book up to one month in advance.
To book your shoot I ask for a deposit of £100 payable upfront and the balance once you have viewed your images & told me you love them :)
Pretty vouchers are available if you're giving the session as a gift!
Please give me a shout via my contact page with any questions or to make a booking.
My Photo Booth is a wonderfully silly addition to any party.
The studio style set up of lights and quirky patterned background means the size of the Booth is only ever limited by the size of your space. The background is extendable from 1 to 3 metres across so I can fit into small corners or make a big splash – whichever suits you best. In addition to the backgrounds and studio lighting you have my suitcase of vintage props at your disposal for the evening! 60's telephones, a dazzling array of hats, false moustaches, vintage cameras, silly glasses and much more! There's even a blackboard for your guests to write you messages.
Camera shy Auntie Mabel is sure to loosen up with a glass of wine in her hand and a silly hat on her head. You'll find it's impossible not to smile when your beautiful bridesmaid is sporting a fake horses head and a blow up machine gun! You'll capture your guests at their most relaxed as well as ensuring they're well entertained – brilliant!
The Booth will be open for 2 hours and manned by myself and a glamourous assistant to ensure everyone has a good time. You will need a sheltered space (we are not weather proof) at least 1.5m wide & 2.5 metres long. Access to a powerpoint and a small table are also key – you can leave the rest to us!
Once edited I will upload the images to an online gallery. From here your guests can order prints and digital files from as little as £3.
I will also send the organiser all of the images at high resolution via download to do with as you please.
The cost for all this is £450 and that includes travel within Bristol.
If you are hiring the Booth as an addition to my wedding photography package it is discounted to £350.
Thank you for getting in touch.
We will reply as soon as we can.
This is a copy of my Wedding Photography Contract and Terms and Conditions.
If you decide to book you will be asked to pay and small deposit and I will post you a copy of this to sign and return.
This contract is between the photographer & client as detailed below:
The photographers name: Tasha Park
Address:  St Andrews, Bristol, BS6 5AQ
The clients name:
Address:
Telephone/email:
Contract summary:
The photographer is responsible for providing the client a photographic service & products as outlined in this agreement. The client agrees to engage the photographer for this service for the price detailed below. Both parties will adhere to the terms and conditions detailed in this agreement.
Wedding date:
Ceremony venue:
Reception venue (if different);
Coverage hours (approx):
Full price:
Booking deposit:
Detail of package (additional shoots, products etc):
The photographer will do her utmost to provide the client with a stunning set of wedding photographs. However she shall not be held responsible for lack of coverage that stems from bride, bridegroom or other members of the wedding party not being ready on time, nor by restrictions placed on the photographer by officials of the church, registry office or other licensed marriage venue.
The photographer agrees to work with the client to create photographs tailored to their tastes & requirements, but does not guarantee any specific background, location, pros or arrangement. The creative control over the entire and selection of the final images will be at the discretion of the photographer. This includes whether an image works better in colour or black and white.
The client agrees to pay the photographer a total fee of £ subject to the following terms:
A £200 booking deposit is payable on the execution of this agreement to secure the date. This deposit is non refundable or transferable in the event of cancellation, it being the agreed loss suffered by the photographer in this circumstance.
Payment of the balance of £ is to be made no later than 14 days before the wedding date.
The photographer agrees to release copyright to all the edited images to the client for their own personal use. The client may print them and use them online but not for commercial purposes. Full copyright of the images will remain with the photographer. The client agrees that the photographer may use any of the images in any matter at any time and in any part of the world for promotional purposes.
In the highly unlikely event that the photographer is unable to attend due to unforeseen circumstances the photographer reserves the right to appoint another trusted photographer to attend on her behalf. In the even more unlikely event of a total inability to provide the agreed photographic services the photographer shall return all monies paid up to that point but shall have no further liability with respect to this agreement. This liability shall also apply in the event that images are lost through equipment malfunction or otherwise damaged without fault on the part of the photographer.
Weather permitting all images will be taken as agreed. In the event of inclement weather the photographer in cooperation with the client, will make the necessary changes to the schedule. The photographer will do her best to produce the best quality pictured and full coverage within these limitations.
The photographs will be supplied via an online gallery and presentation USB no more than 6 weeks after the wedding day, albums with 10 weeks. Extra prints and wall products can be ordered at the clients request. The images will be kept by the photographer for such additional orders for a period of one year from the date of the wedding.
I the undersigned have read and understood the above contract and agree to the terms and conditions in their entirety.
Signature of photographer:
Signature of client:
Date:
Who is the owner of the Website?
Tasha Park is the licensed owner of the website, and as such can be contacted by any means as listed on the website, or on tasha@tashapark to discuss this Privacy Policy.
What does this Privacy Policy Cover?
We use your data to provide and improve the Service. By using the Service, you agree to the collection and use of information in accordance with this policy.
This Privacy Policy relates to the entirety of this website. It strives to ensure maximum safety of it's users and safe keeping of any data collected but advises users to be aware of how they interact with the website throughout their experience.
What details do you collect?
Personal Information:
No personal data is collected or kept when viewing this website: The only method of collecting these details are when submitting the 'Contact Us' form. These details are solely used to start a communication channel with you. Once submitted, the details are emailed to the owner of this website and are not saved on a database.
The personal data requested includes, but is not limited to:
your name,
your partners name and
your email address.
(as the user, you are responsible for obtaining permission prior to submitting the form)
Usage Data:
We may collect information how the Service is accessed and used. This Usage Data may include information such as your computer's Internet Protocol address, browser type, browser version, the pages of our Service that you visit, the time and date of your visit, the time spent on those pages, unique device identifiers and other diagnostic data.
Tracking and Cookies Data:
Cookies are collected to improve the service offered: The website uses Google Analytics to track your navigation of the website. This is achieved via cookies from a 3rd-party website, but does not contain personal information. It is simply to view statistics on how the website is used to create a higher conversion of viewers to clients, and to form a better experience for you.
The Privacy Policy for Google Analytics can be found here.
Cookies are files with small amount of data which may include an anonymous unique identifier. Cookies are sent to your browser from a website and stored on your device. Tracking technologies also used are beacons, tags, and scripts to collect and track information and to improve and analyse our Service.
You can instruct your browser to refuse all cookies or to indicate when a cookie is being sent. However, if you do not accept cookies, you may not be able to use some portions of our Service.
How do you use any details collected?
All data requested is necessary to tailor a photography package to suit your needs. Any additional information is deemed helpful but is not required.
The website owner and any subsequent writers, editors or administrators have the right to use any data provided for the sole purpose of why it was submitted – including but not limited to contacting the user regarding their enquiry.
Transfer of Data
Your information, including Personal Data, may be transferred to — and maintained on — computers located outside of your state, province, country or other governmental jurisdiction where the data protection laws may differ than those from your jurisdiction.
If you are located outside United Kingdom and choose to provide information to us, please note that we transfer the data, including Personal Data, to United Kingdom and process it there.
Your consent to this Privacy Policy followed by your submission of such information represents your agreement to that transfer.
We will take all steps reasonably necessary to ensure that your data is treated securely and in accordance with this Privacy Policy and no transfer of your Personal Data will take place to an organisation or a country unless there are adequate controls in place including the security of your data and other personal information.
Disclosure of Data
Legal Requirements
Tasha Park Wedding Photographer may disclose your Personal Data in the good faith belief that such action is necessary to:
To comply with a legal obligation
To protect and defend the rights or property of Tasha Park Wedding Photographer
To prevent or investigate possible wrongdoing in connection with the Service
To protect the personal safety of users of the Service or the public
To protect against legal liability
Security Of Data
The security of your data is important to us, but remember that no method of transmission over the Internet, or method of electronic storage is 100% secure. While we strive to use commercially acceptable means to protect your Personal Data, we cannot guarantee its absolute security.
Service Providers
We may employ third party companies and individuals to facilitate our Service, to provide the Service on our behalf, to perform Service-related services or to assist us in analysing how our Service is used.
These third parties have access to your Personal Data only to perform these tasks on our behalf and are obligated not to disclose or use it for any other purpose.
Links to Other sites
Our Service may contain links to other sites that are not operated by us. If you click on a third party link, you will be directed to that third party's site. We strongly advise you to review the Privacy Policy of every site you visit.
There are parts of the website that link to sharing options on social media websites. If opened or interacted with these, any new windows no longer are the responsibility of this website but rather fall under the respective social media platform.
We have no control over and assume no responsibility for the content, privacy policies or practices of any third party sites or services.
Children's Privacy
Our Service does not address anyone under the age of 13.
We do not knowingly collect personally identifiable information from anyone under the age of 13. If you are a parent or guardian and you are aware that your Children has provided us with Personal Data, please contact us. If we become aware that we have collected Personal Data from children without verification of parental consent, we take steps to remove that information from our servers.
Changes to this Privacy Policy
We may update our Privacy Policy from time to time. We will notify you of any changes by posting the new Privacy Policy on this page.
We will let you know via a prominent notice on our Service, prior to the change becoming effective and update the date at the end of this Privacy Policy.
You are advised to review this Privacy Policy periodically for any changes. Changes to this Privacy Policy are effective when they are posted on this page.
Policy last updated on:
26th March 2018
I would love to hear more about your wedding plans and answer any questions you may have!
Please fill in the form below and I will get back to you ASAP.
(FYI this contact form can be a tad dicky and occasionally doesn't send my messages through, so if you do not receive a response please don't give up!)
You can also send me an email direct at tasha@tashapark.co.uk
If you are having a small Bristol wedding and only need an hour or 2 please get in touch for a tailored quote.
Weekday and winter season bookings (Nov to Feb) will receive 10% discount!
Whatever package you plump for you will ALWAYS receive all your edited images as digital files with full copyright release for personal use.
I like to keep this part as straightforward as possible and have designed a few options – hopefully you'll find something to suit.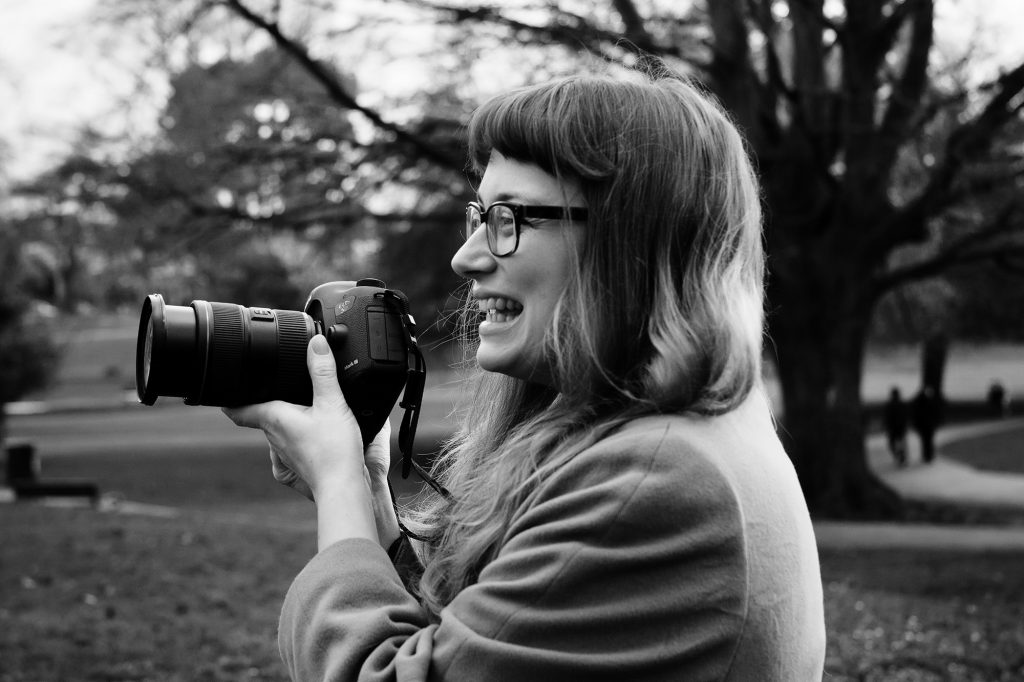 07921 630 108
tasha@tashapark.co.uk